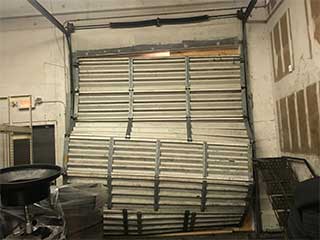 When you need help in real-time, you want technicians to arrive quickly and apply a fix just as fast. While some garage door problems can wait if you're in a hurry, others don't afford you that luxury. Whenever emergency repairs become necessary, Garage Door Repair Minneapolis aids customers from all nearby areas with same-day solutions every single day. With our professional technicians, you can have broken springs replaced on the spot and openers that can't work return to a functional state.
Why Garage Door Openers Stop Working
This type of malfunction happens not because of a single reason. With the different moving parts working together, the garage door opener can break down because of a variety of issues. Opener chains weakening or breaking will essentially severe the muscles of the unit. The motor gear wearing out will extinguish the main power of the device. With electric garage door opener circuitry and logic boards, you can encounter various electronic problems. Sometimes opener remote control reprogramming fixes the problem. Other times you need to replace wires and even entire boards. With the experienced Minneapolis garage door opener repair troubleshooters we have, you can quickly have the unit fixed and ready to work again. From misaligned photo eye sensors to broken trolley and drive system parts, our expert opener troubleshooting technicians can solve any such issue.
When Broken Springs Need Replacement
The first step to do with a situation like this is to be cautious. Opening a garage door with broken springs can put you in serious danger, as there isn't the same level of support and safety with the system. Replacing broken springs also puts you at potential risks if you've never done it before. The tension that the coils become loaded with is delicate, and garage door springs break during installation when mishandled. It's, therefore, a good idea to turn to local garage door spring replacement services near Minneapolis. Professionals like our technicians can come to your home with a new spring to match your door's needs. With a speedy spring replacement, your garage door will quickly be useable and safe again.
Call The Nearest Minneapolis Garage Door Repairmen Today!
Anytime trouble arises, our experts can come and meet it with an appropriate and quick solution. We offer our emergency garage door repair services every day, as well as every weekend. When you need help, you can contact us to have a local repairmen come to your aid in no time. Get in touch with the Garage Door Repair Minneapolis team whenever you need assistance!